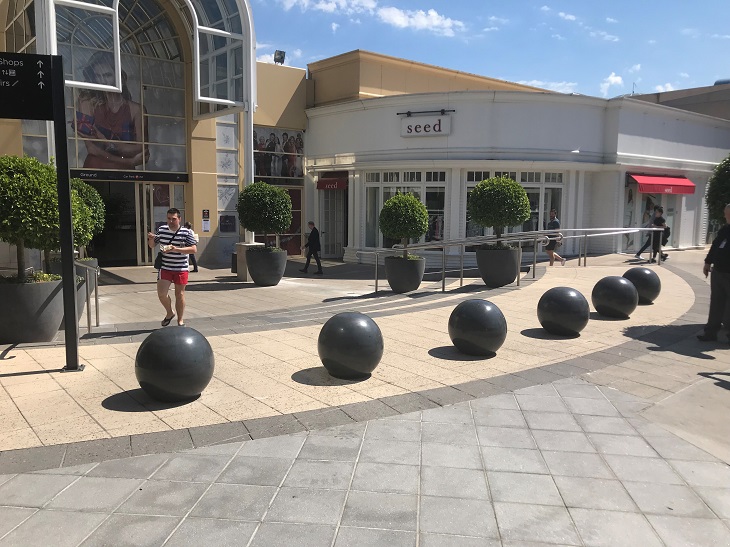 Product Code : AB-CG-01
This spherical shaped bollard takes a soft approach to hard security with a charcoal grey colour.
This bollard is featured Chadstone Shopping Centre.
The granite bollard offers an aesthetically pleasing finish and maximum security against vehicles.
While a lot of work has been put into the aesthetic appeal of the bollard, even more work has been put into its strength.
Its proprietary design ensures it can withstand high impact collisions which achieves a VBIED rating.
Diameter: 800mm
Weight: Contact sales team
Material: Granite
Finishes: Charcoal Grey
Installation: Propriety inserts
You can choose between a range of granite colours such as the nine examples below.