Product Code : AB-SW-01
This spherical shaped bollard is the definition of a soft approach to hard security.
This makes it incredibly difficult to vandalise or move.
Fixed with LED light strips it enhances the atmosphere for pedestrians during hours of darkness. 

Diameter: 800mm
Weight: 1200kg (1.2 ton)
Other available metrics: 660mm-450kg, 1000mm-1.5ton
Material: Granite
Additional notes: Fitted with LED light strips
You can choose between a range of granite colours such as the nine examples below. Customisations are also available.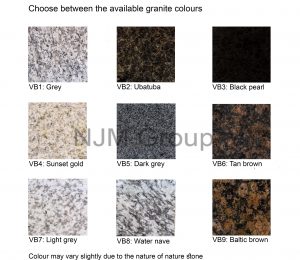 Download: Soft Approach to Hard Security Catalogue